Taking advantage of my time off this week we did some shopping down in Fayetteville. We're always on the lookout for mid-century, or what some might call "vintage" furniture. The best local place we've found for this kind of stuff is 410 Vintage Market on College Avenue. For a while they were called Vintage Foundations and were located on South Street. I'm not sure what happened, but they moved and changed their name. In the process they lost focus on quality MCM pieces. Sure, the new location is larger – more space was sorely needed. The old location was crammed so full there was barely space to walk around but it was crammed with good stuff mainly furniture and old HiFi equipment. There's still some of that to be had in the new location under the 410 Vintage Market banner. One side is all furniture.
Unfortunately, there's also the tiresome flea market feel with booth after chaotic booth of random stuff. Eventually, you might find something you like, but I prefer a more curated shopping experience, especially when you have two small children with you. You just don't have time to casually browse and keep them from breaking things in the short window you have between breakfast and cranky-time.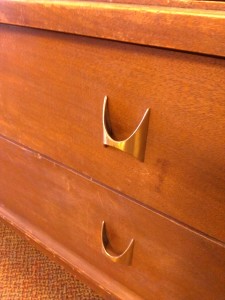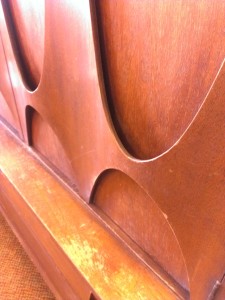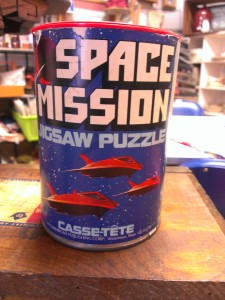 We're in need of a few pieces when we move into the new house: chairs for the master bedroom, coffee table for the upstairs sitting area, and a small table or bookcase for the entry way. Our search turned up nothing yesterday but on a previous visit they had an old copy of a Hans Wegner Papa Bear chair.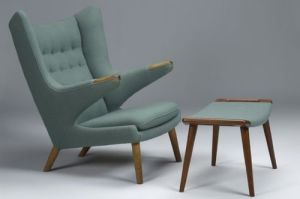 Without really knowing how much they cost, we had it and a matching Mama Bear chair in mind for the master bedroom. This one wasn't for sale or was going to be restored or something so we couldn't get it and, honestly we weren't quite sure about getting a copy. What we were sure of is that they're quite comfortable, but also expensive, so we're keeping our hopes up and eyes open for a set or something similar that fits in the budget.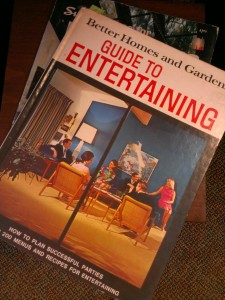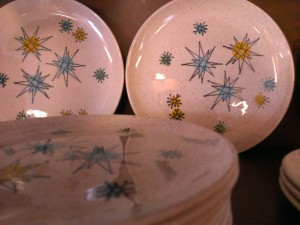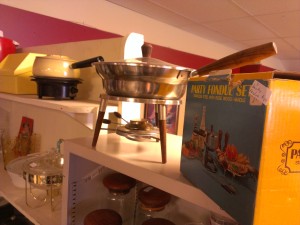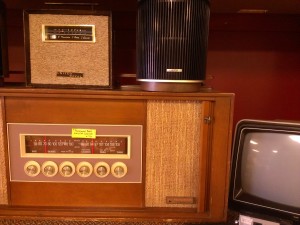 Next, we decided to try out another shop, In Retrospect. This one was a bust. It seemed to be just another flea market, with just a little more emphasis on "vintage" and mid-century. The best thing about it is the sign which I'll leave you with: