A good day to be passive solar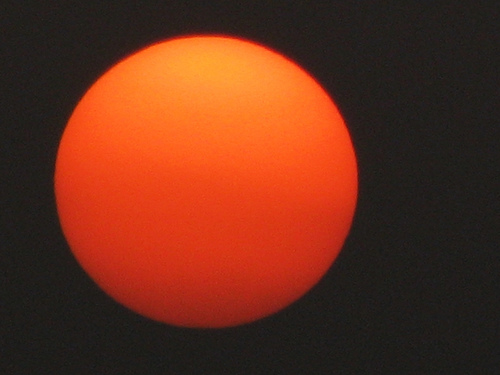 The temperature in Rogers stayed in the teens today – Fahrenheit. This late winter arctic blast that hit Northwest Arkansas plunged us as low as 5 degrees. Although it's cold, today is clear – no clouds in the sky and bright sunshine. I was standing by one of the east-facing windows in our rental house this morning watching our very bundled up 4 year old playing outside in the snow for a very brief time.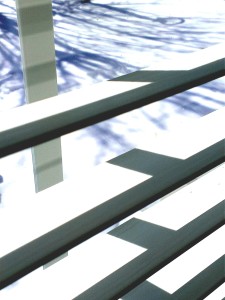 I put my hand on the cheap white vinyl blinds that hang between me and the window where the sun was hitting them. Along with the faux wood grain, my fingers felt warmth. Here, in one of coldest places you'd expect in the house – right in front of a window – it was warm to the touch.
Days like today make me happy that we went with a passive solar design for the house we're building. The vast expanses of glass on the south side of the house will maximize solar heat gain on days like this where it's cold outside but the sun is still shining. The dark gray concrete floors will absorb the heat and radiate it back into the space. In the summer when the sun is high and we want to cool the house, shade provided by overhangs and the pergola keep the sun out. In fact, one of the things that attracted me to the site was that the orientation of it, running east-west, made it a great site for passive solar design.
To find out more, check out the US Department of Energy's guide.