Construction Update December 30th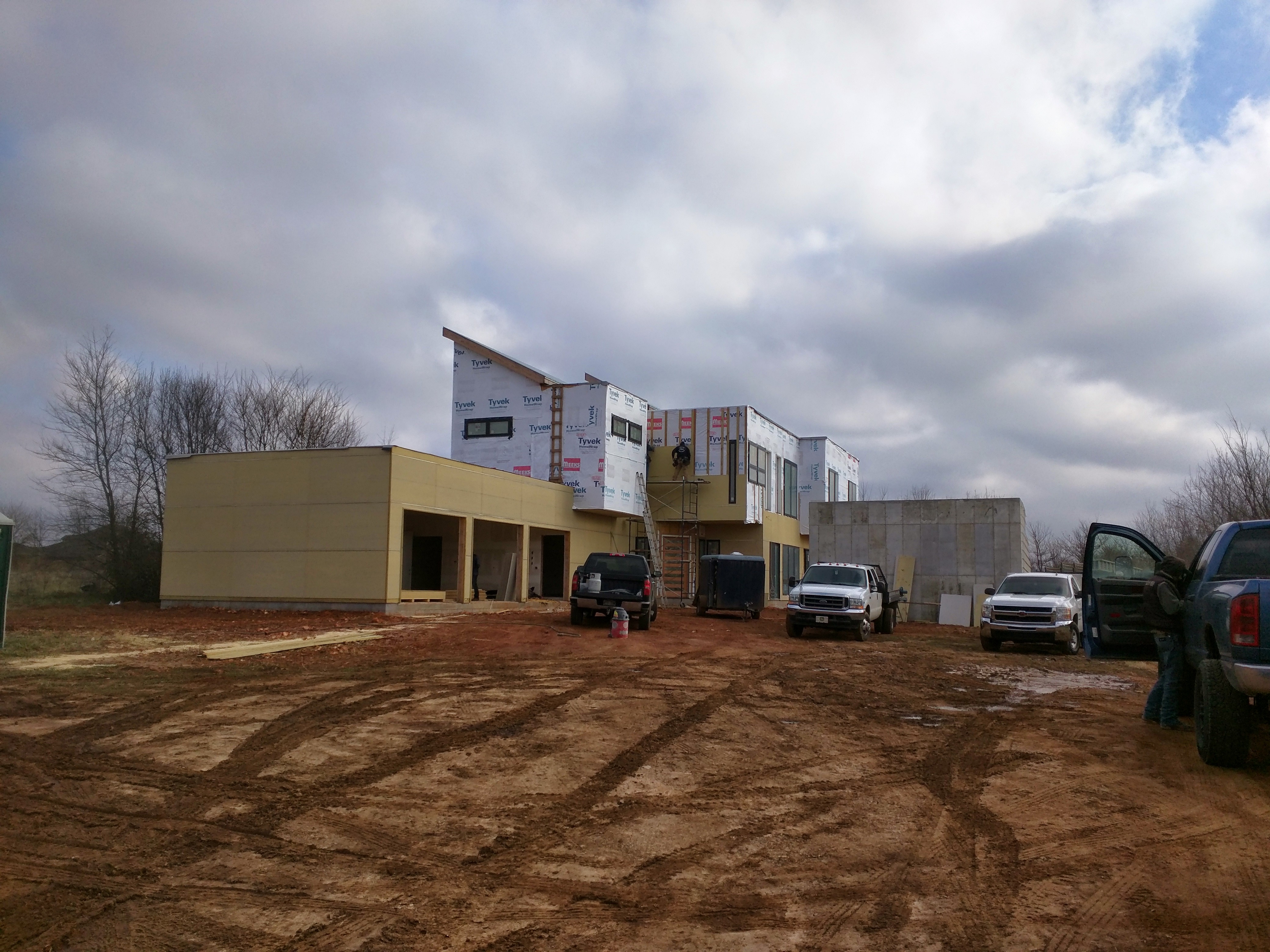 It's been over a month since my last post. We've been busy with a newborn, Thanksgiving, and Christmas so there hasn't been a lot of time to post. The new baby is doing exceptionally well as are the bigger kids and my wife. Reflecting on the past year as everyone tends to do over the holidays, even with all of the stress of building a new house, going way over schedule, being on a tight budget, finding out you're pregnant after you break ground and sending your oldest off to kindergarten, I have to conclude that we are blessed well beyond anything I could have imagined. Here we are with a healthy, growing family building our dream house. All of our "problems" are pretty much of the first world variety. God is truly good all the time. I encourage you to take stock of the year and even if it's been tough; what are some good things in your life?
Basically, things are moving right along with the house. Our landlord is cool with us going month-to-month after the term of our lease runs out at the end of January (another thing to be thankful for). It works out for him; if we move out in March (builder says February) it puts him closer to the spring when people start looking for housing. Here are some highlights, check out the photos for details:
Sheetrock and texture are finished.
EZY-Jamb is all installed save for an overlooked pocket door and they look great.
Black soapstone countertops have been selected.
Closet shelves, etc were installed.
Panda sliding door was installed, with one tiny problem.
House wrap was finally fixed.
Concrete floors polishing is underway.
Fiber-cement siding is being finished.
Electrical service being turned on.
Tile prep started.
The Black Friday/Cyber Monday haul is consuming a lot of space around the house.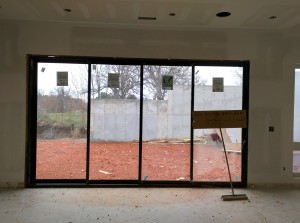 After waiting weeks on a replacement part, the Panda sliding door is finally in! Well, it's mostly in. A tiny little set screw for one of the bottom rollers was missing, so we're waiting on that now. In the mean time it's non-operational like the sign says.