Construction update January 17th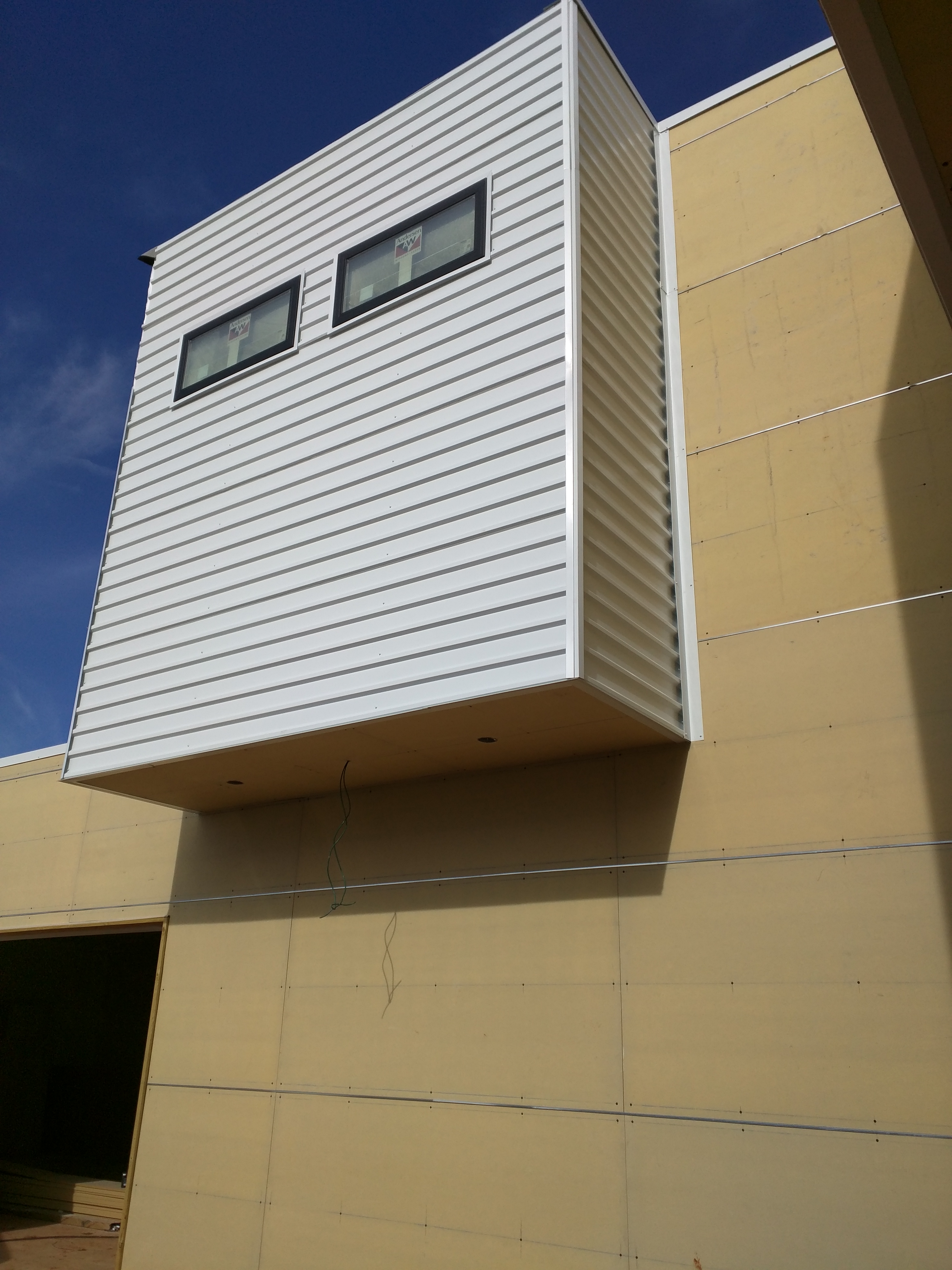 Cabinets, siding, garage doors, heat, and floors all saw activity this week. There have been a few minor setbacks like the gas company holding us up a couple of days, but the builder feels like we will be able to move in next month as planned. Getting the heat on was important for work on the cork floors upstairs and the kitchen cabinets downstairs. Maintaining the climate inside is important to keep the wood stable.
The kitchen cabinets look great. We're very impressed with the craftsmanship. Everything lines up perfectly and is very straight. We had a feeling of relief when we saw them for the first time. In our old house we had some high-end Kraftmaid euro-style cabinets put in so our expectations were pretty high.
The cork floors upstairs are looking good. They're nice and soft underfoot and the look is perfect. The planks fit together seamlessly. It's quite a unique looking cork floor. When we stopped by today it was being finished up.
The three garage doors are in. They're just basic smooth-panel doors, nothing fancy there, but they're opened by LiftMaster 8500 wall-mounted garage door openers on high-mounted tracks. It may seem weird to be so excited about the garage doors and openers, but they're exciting to me. I spend some time working in the garage and would like to put in a vehicle lift one day so keeping the ceiling clear allows for that. These doors almost didn't happen. The first garage door contractor didn't think there was room to do the side-mounted openers, so we got a second opinion. The second opinion also happened to be a few hundred dollars cheaper so win-win.
Read on for some pictures of the progress.