Construction Update September 24th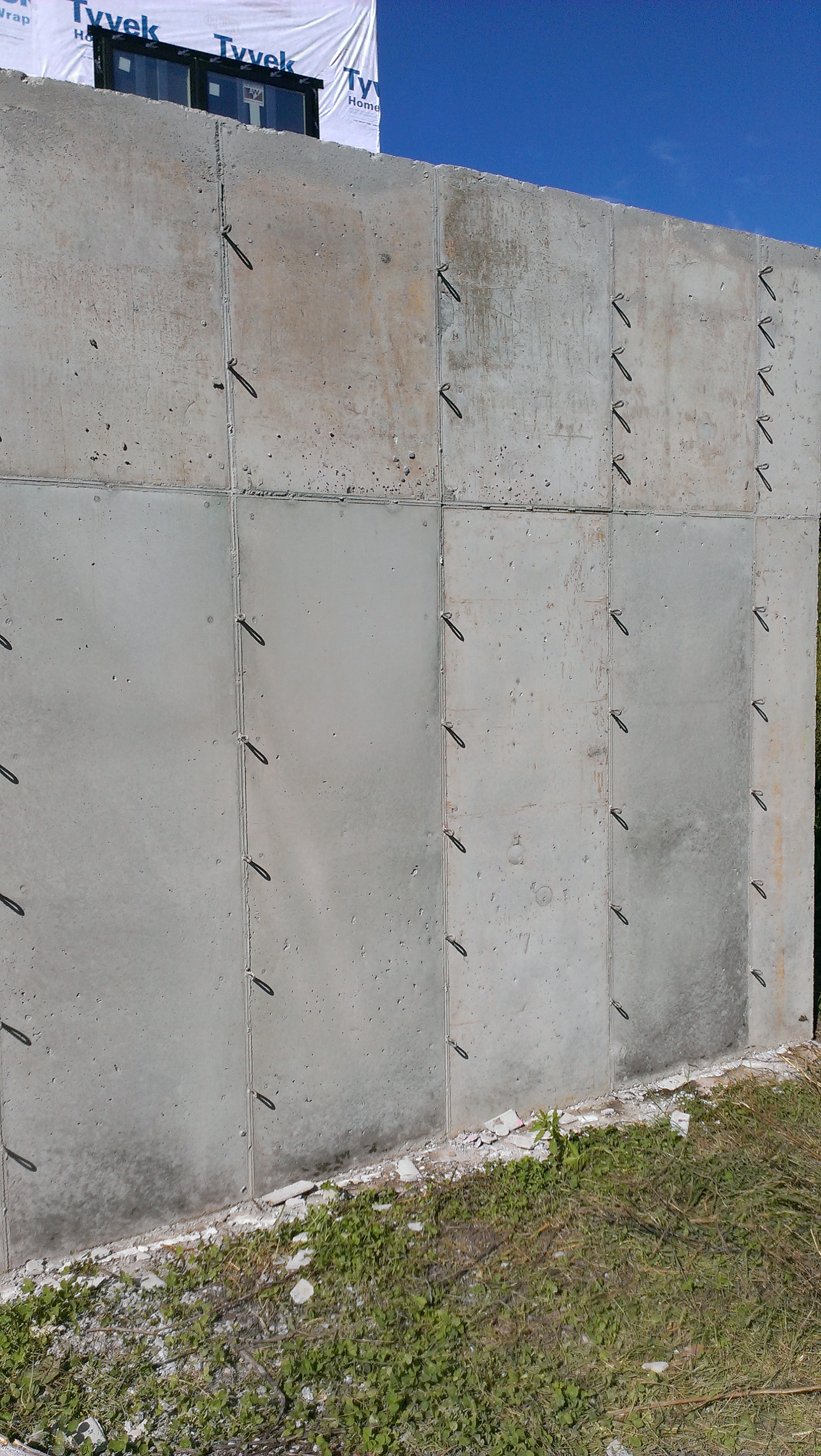 Lots of changes at the house since the last update, most of them happening this week. The roof and all of the troubles it's given us is an after-thought now as we move on to other things like electrical, HVAC, doors, structured wiring, and the concrete wall.
Today all of the forms came off of the concrete wall so we got our first look at that. We're completely satisfied with it. The concrete guys did a phenomenal job.
The HVAC contractor ran the ducts and prepped for the furnace and A/C units. He made some extra work for the plumber – moving vent pipes that were in the way of the ducts. Everyone has had to work-around the ducts because without an attic you have to run the duct work in the chaseways engineered into the trusses. Placing can lights and speakers has been a challenge.
Speaking of speakers, I've started running the structured/low-voltage wiring. That's the one task I'm DIYing. It's waaaaay more work than I expected. Two days into it and I hadn't run a single wire. It was all prep-work setting boxes, speaker brackets and conduit. Now I think I've hit my stride and wiring should go faster. The plan is to wrap up the electrical, have it inspected this week and I finish up this weekend.
Check out the pictures below for more details on everything.