Today, between putting the littlest one to bed and my wife giving our biggest one his bath, I ventured out to take some pictures of two sites that I've observed under construction as I pass by every day on my way to work. First, the offices of Core Architects, a firm that's designed or had some kind of tie to some of the more interesting buildings in Northwest Arkansas of the past few years including the Highland's Oncology Group, the Coca-Cola building, and Cross Church. I expect this new building to be the most modern. When architects get to design for themselves, it gets interesting and we're exited to see this building going up in all of its cubist cantilevered glory.
The Northwest Arkansas Business Journal published an article about them a year ago that mentions this building and gives a lot of background on who they are and what they've done.
The second building is the new home for the Arkansas Music Pavilion, an outdoor amphitheater that sees its share of big names in music come through for concerts. For several years it was based in Fayetteville but it's now it's making Rogers its permanent home with a larger venue which should make for bigger and better events. Core has had some involvement with the AMP.
Core Architecture Offices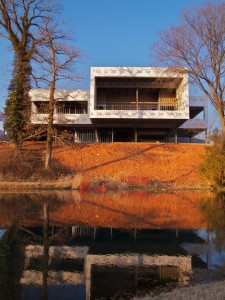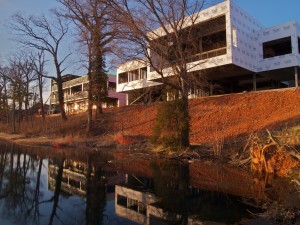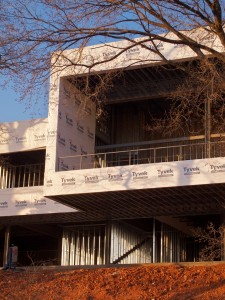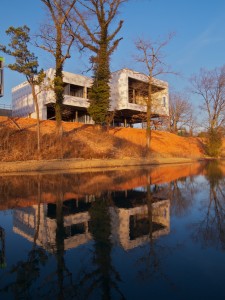 The Arkansas Music Pavilion