Dirt work started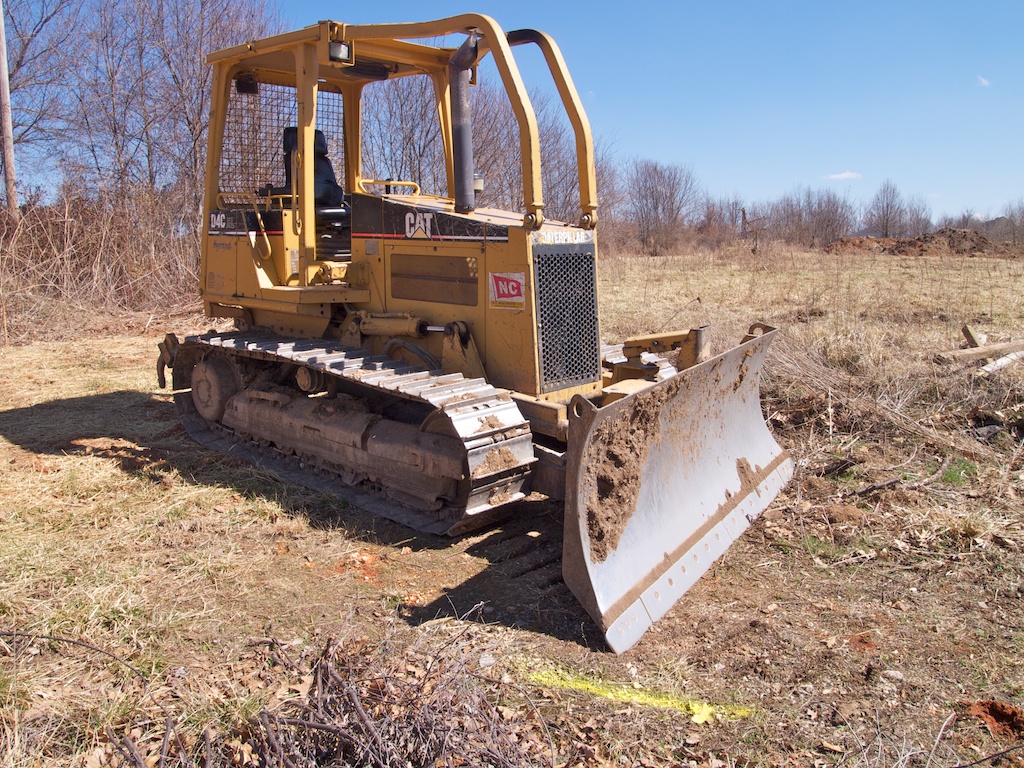 The builder had arranged to meet early this morning to stake out the lot in preparation for dirt work. To my surprise he let me know that the backhoe and bulldozer were on their way to get started on dirt work. This was a pleasant surprise. We thought we weren't going to be able to start on that until next week. The poor weather we've had lately has jumbled everyone's schedule and it turns out that we got jumbled to the front.
Work is continuing next door where a 6-unit development is going in. The first of the crew showed up about the time the general contractor did. They were laying down asphalt for the short road into the tiny subdivision.
We had to make a small change to the driveway on the spot. I recently had the site plan changed to make the driveway just a simple, straight shot from the road. Looked good in a PDF file, not so much in the real world. The spot where I had the driveway starting is about 2.5 feet above the grade of the road. It was much easier to bring it in pretty much in the middle of the lot and curve it over towards the property line. After we got it all staked out, I left the GC to it.
At lunch time we took the whole family to check on things. Our 4 year old son has been really looking forward to seeing the tractors out there working because, well, he's a boy and boys get excited about that kind of stuff. Really excited. Things were pretty busy on our normally quiet little street. Trucks were coming and going as the neighbors paved their road.