We've been in love with the Eames fiberglass shell chairs ever since we bought a bright yellow RAR rocker in anticipation of our first born (actually two shells). The affair continued with our second child when we added one for her; this time an orange upholstered model.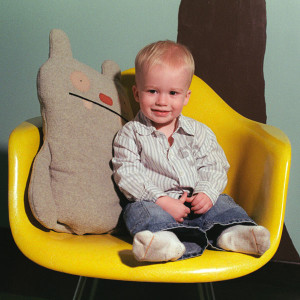 Now, we're going all-out crazy with eight Eames side chairs to go around the dining table at our Big Special. Big Special – that's what the little guy up there who's now four calls the new house.
So far, as you can see we have six that we've bought onesey-twosey from the eBay. Going prices seem to be around $200 each without bases. These have just been sitting in boxes for months so Sunday I decided to pull them out and give them a good cleaning. It turns out they're really not that dirty, but it seemed like a good excuse at the time.
Also, it was an opportunity to get our little helper involved.
I just sprayed them down with a diluted solution of Simple Green and scrubbed them with a sponge.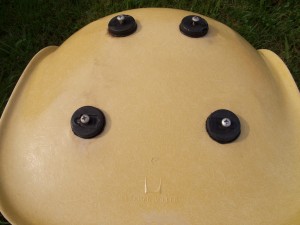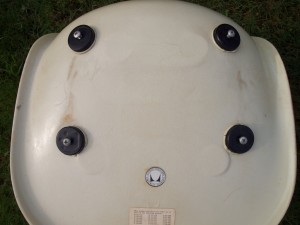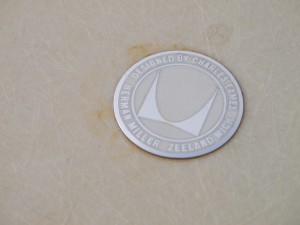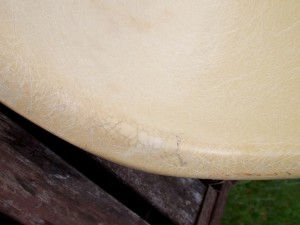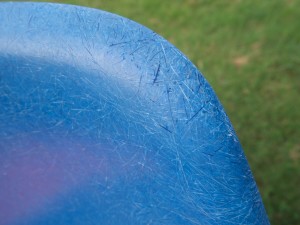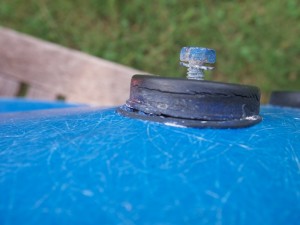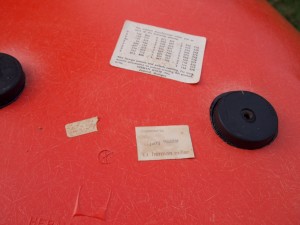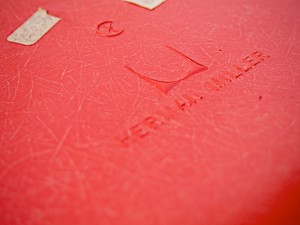 That night my wife checked eBay and found a great "buy it now" deal on two green shells which just happens to be her favorite color. I probably don't have to tell you that we should be receiving them soon.