House is laid out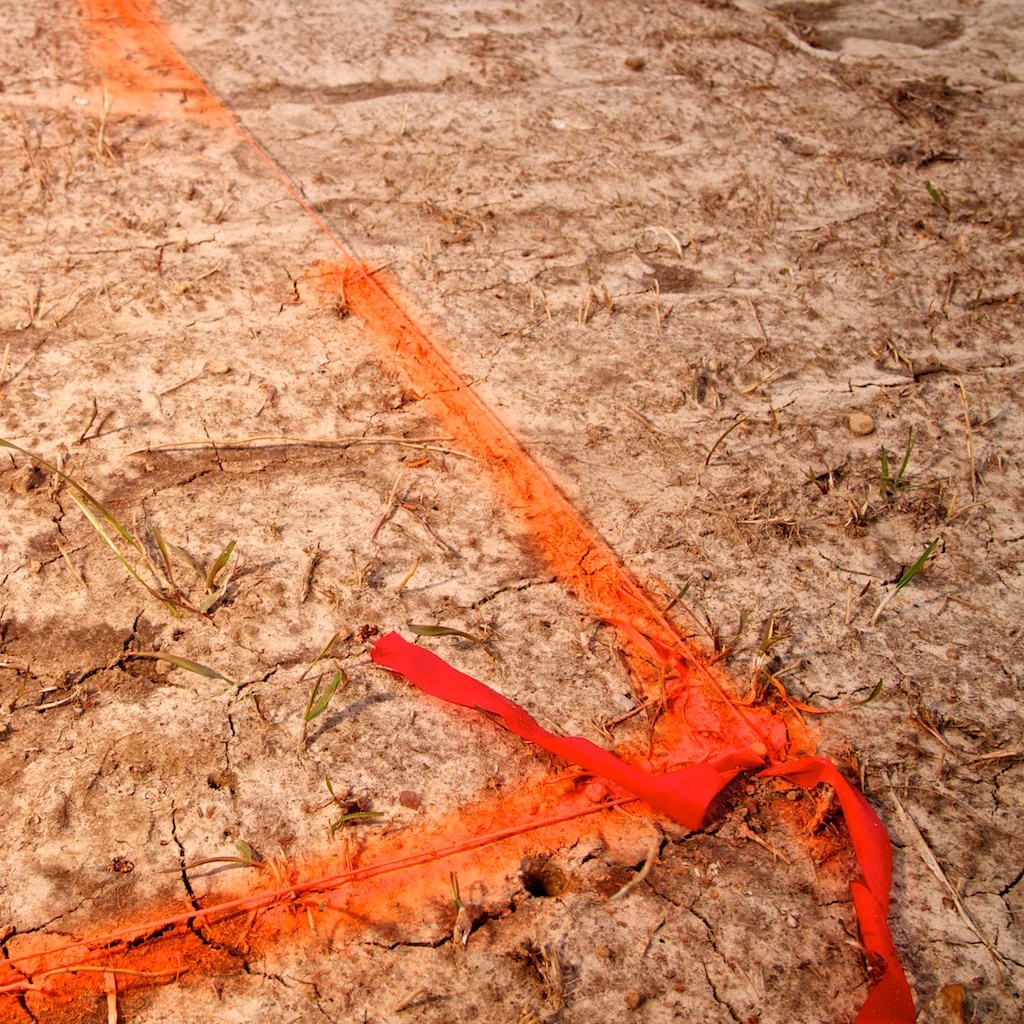 Wednesday this week the surveyor came out and scribbled on the lot where the house is going to be. He was delayed a day due to equipment problems, but it doesn't matter because the rest of the week called for rain, which started later that day when we came out to make sure it looked good to us. It literally started raining while we were walking around making a few measurements.
We were happy with the layout. We had been out [before](http://www.raisingmodern.com/blog/meeting-on-the-site/ "Meeting on the Site") with the Architect early on to place the house on the site and on countless visits since then we formed the habit of attempting to visualize our handsome modern home in the spot it would eventually occupy. Now, with orange spray paint and twine stretched between carefully placed pins, we can see exactly where it's going to be.  We can walk from the front door to the stairs, we can see where the cars are going to be parked in the garage, and walk from the living room to the courtyard.  Oh the excitement.
It does seem small, but I think we are perceiving it that way. It's just lines on the ground and no walls blocking the view to the outside, our brains have a hard time judging scale. We're comparing it to the wide open space not to the interior and furniture that would be inside a home. At least that's what we're telling ourselves.

The builder expects to start footings and foundation on Monday. We're working around the weather right now avoiding the rain. He's promised to give us a call when the cement trucks show up. Our 4 year old son wouldn't miss that for the world.