Interior paint, deck work, countertops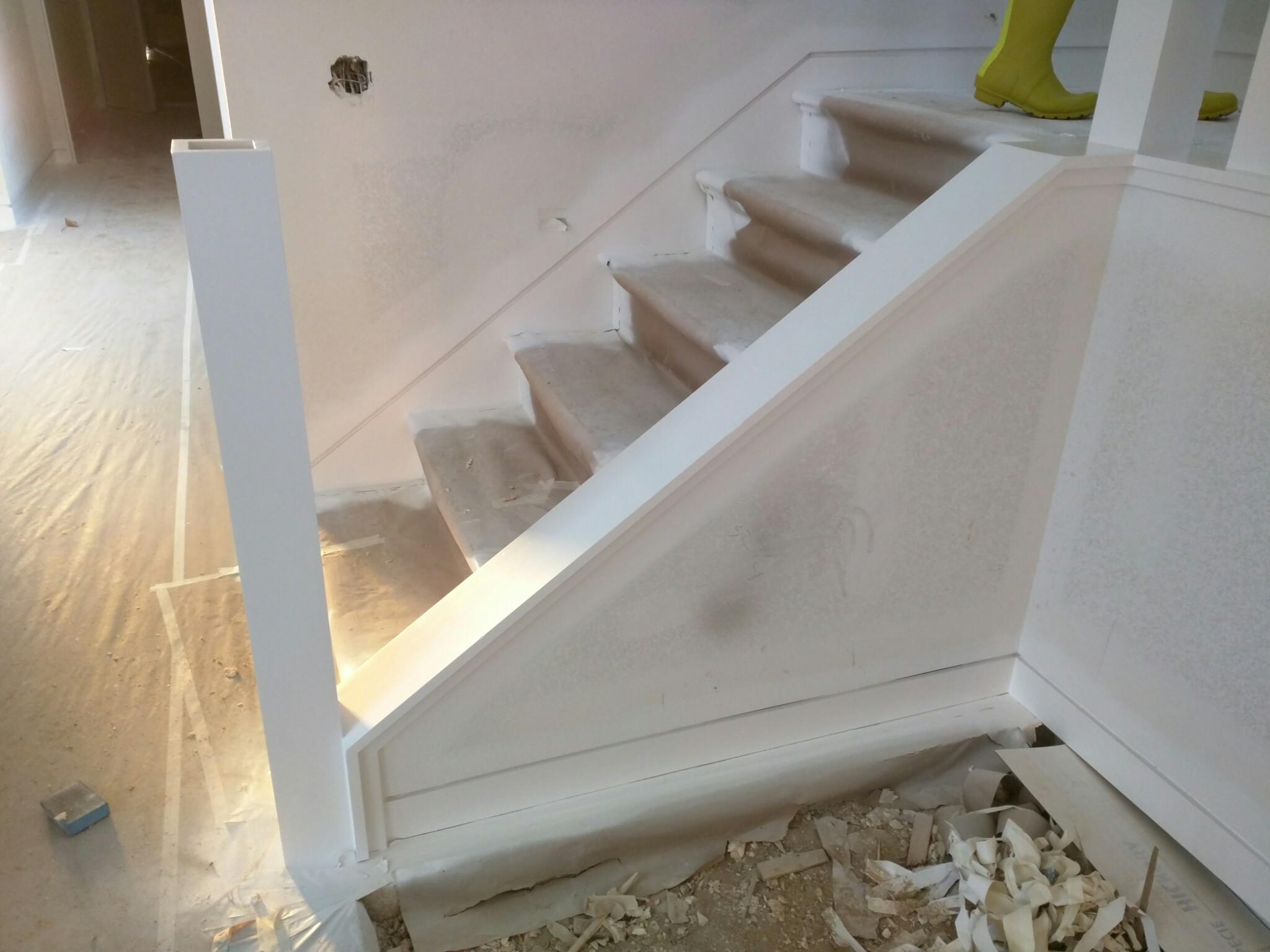 As of this past weekend, the interior painting was wrapped up. This is one of the last trades that requires exclusive access to the house, so things are "primed" to really take off. We're happy with the painter's work. It seemed like they spent 80% of their time priming, filling, and sanding and the last 20% doing actual painting. The time they spent on prep appears to have paid off – the trim, doors, etc look nice and smooth.
The framers installed the steel columns and beams to support the deck. It's pretty substantial stuff. We knew there would be 1 or 2 steel columns, but didn't expect 4 plus beams. This is one area that I think was bungled in the budget and as a result we're not able to afford Tigerwood as originally planned and have to downgrade to cedar. It will still look nice, just not as unique and durable as a hardwood like Tigerwood.
It's hard to believe that we're within a week or two of moving in after all of the delays we've had, but we finally have the end in sight.